Hire TRUST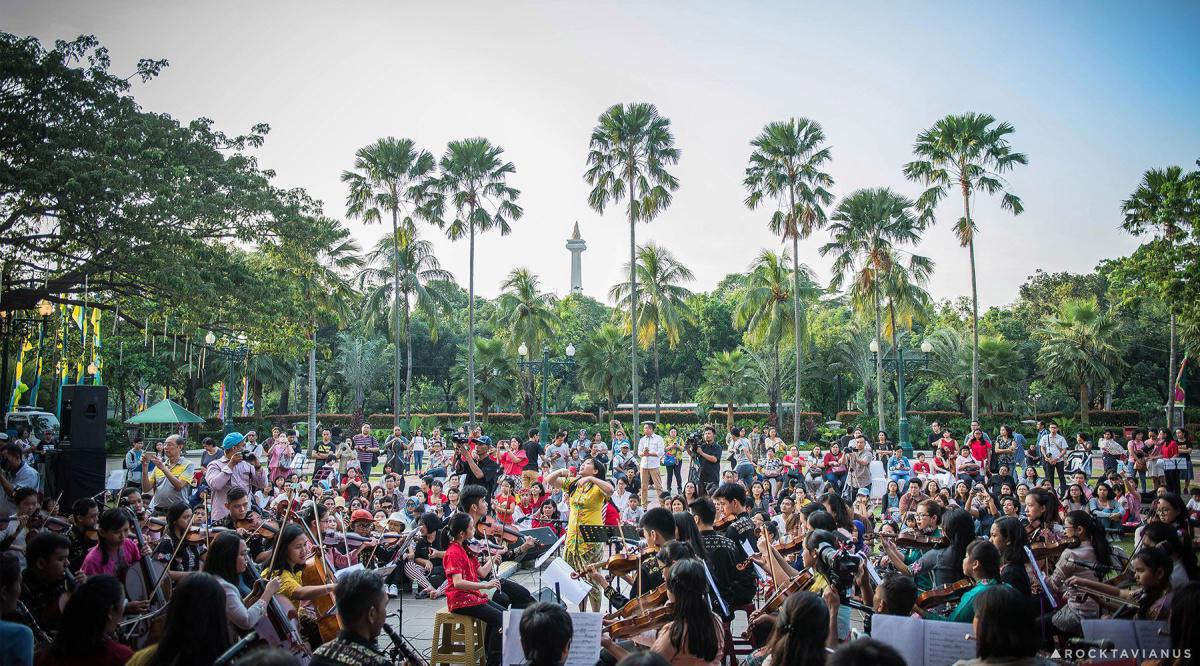 TRUST Orchestra is available to hire for commercial performances including events & recordings from full orchestras to chamber ensembles.
1. Jakartas' Finest Young Talents
TRUST is renowned for its novel approach to symphonic works that assimilate both the elegance of the classical world and dynamic contemporary music. It is highly regarded for its consistent up to par and captivating performance.
2. Always TRUST
TRUST guarantees the authenticity of its members being presented and is inclusive of all players, ensuring unity and cohesion in sound, a trait that is not commonly obtained from a freelance orchestra. This will also ensure an effective practice session if you have a special request or collaboration with guest performers.
3. Comprehensive
A smooth performance requires more than skillful players. TRUST Orchestra has internal arrangers, sound engineers, and booking managers to ensure everything is up to their standards. TRUST has worked with numerous prominent individuals in the music industry and is blessed with various insights from patrons in the industry.
4. Opportunity for the Young
The orchestra scene in Indonesia needs a new fresh face. Providing opportunities for young players is crucial to ensure the regeneration and sustainability of Indonesia's orchestral scene.
5. Be Part of The History
Funds collected will directly go NOT only to the team but to help TRUST Orchestra constantly give out scholarships and opportunities for unfortunate children. This includes learning opportunities, charity concerts, and various outreach programs.