Music Director & Conductor
TRUST Music Director & Conductor
Nathania Karina received a Doctor of Musical Arts degree in Music Education and received a Master of Music with a double degree in Piano Performance and Music Education from The University of Melbourne where she studied with Australia's renowned pianist Glenn Riddle. She recently received the "Outstanding Conductor Award" from the World Orchestra Festival 2021
An active pianist and chamber musician, she gave various performances and seminars in music festivals or workshops with a focus on Austrian-Classical Music, Orchestration, History, and Music Education throughout the Asia Pacific, Australia & European countries. She co-founded Andante Music School in 2007 and wishes to provide the best yet accessible music lesson for everyone. She truly believes that music is for everyone to enjoy and learn.
Occasionally writes and arranges music, her projects include Music Avenue, a highly reviewed music entertainment solution; and Musicmind – an organization focusing on music education which has successfully held the Indonesia Orchestra Ensemble Festival – the biggest orchestra festival in South East Asia, Indonesia Music Education Conference and various workshops all over Indonesia. Her latest project includes co-writing a series of piano books that feature her original composition and Indonesia's legendary children's song entitled "Childhood Memories".
​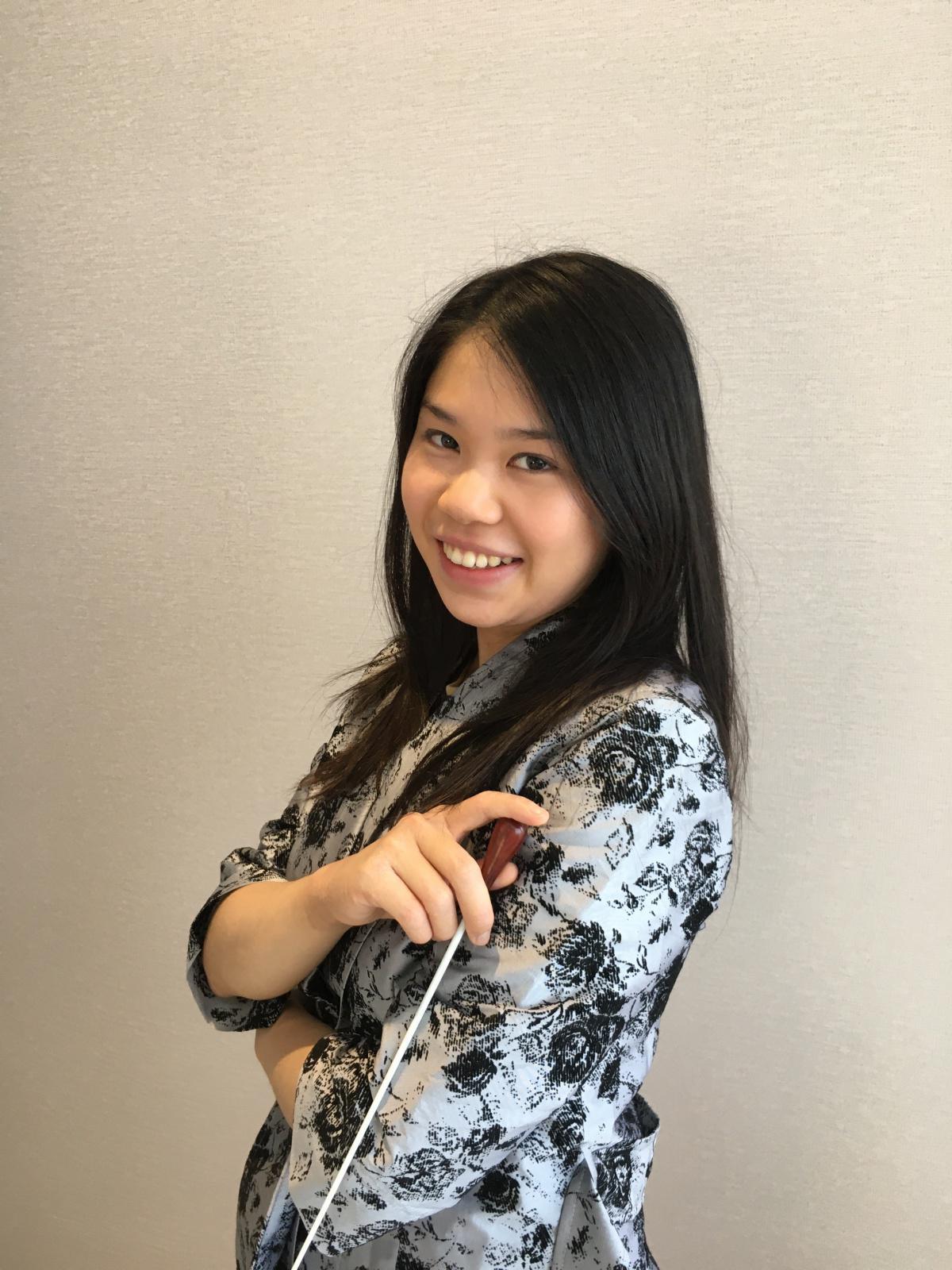 TRUST Chorus Master
Sarah Charista is an Indonesian conductor and pedagog who is currently working in the United Kingdom and Indonesia. She is the holder of Alexander Gibson Conducting Fellow in Royal Scottish National Orchestra Chorus and Musical Director of Pentland Junior Singers in Edinburgh. She received a fantastic review from The Herald Scotland Newspaper "great clarity and beautifully fluid technique" on a concert with RSNO.
She studied under Simon Halsey, Simon Carrington dan Julian Wilkins, Sarah graduated with a Master Degree of Choral Conducting at the University of Birmingham where she was also appointed as the assistant conductor for the Summer Festival Opera at the UoB. She studied Voice Performance at Universitas Pelita Harapan and learned conducting with Budi Utomo Prabowo.
TRUST Junior Conductor
Danezh briefly explored his music education at the Institut Musik Indonesia, majoring in Music and Audio Production in 2011. He completed his studies with an Advanced Diploma certificate at SSR Jakarta, majoring in Audio Engineering. In 2016, he became the founder and coach for the Binus University Orchestra until 2018, which is now known as Bersama Dalam Musik Orchestra. Furthermore, he is the founder of Little Harmony Orchestra, a community-engaged orchestra that plays repertoires of anime songs, Jpop & game soundtracks.
Started his conducting journey in 2016, he was the music & sound director for "Tara & Dara'' animation, composer of Mars SBU DME Indofarma, released a single called "Beyond Limits" (Official Anthem of Asian English Olympics 2019), and second winner of Finpedia Jingle Competition. He co-wrote the "Childhood Memories'' series published by Musicmind and presented several workshops related to sound systems, recording, and editing. He is one of the 20th finalist of Electronic Music Producer Contest (EMPC) 2021