Profile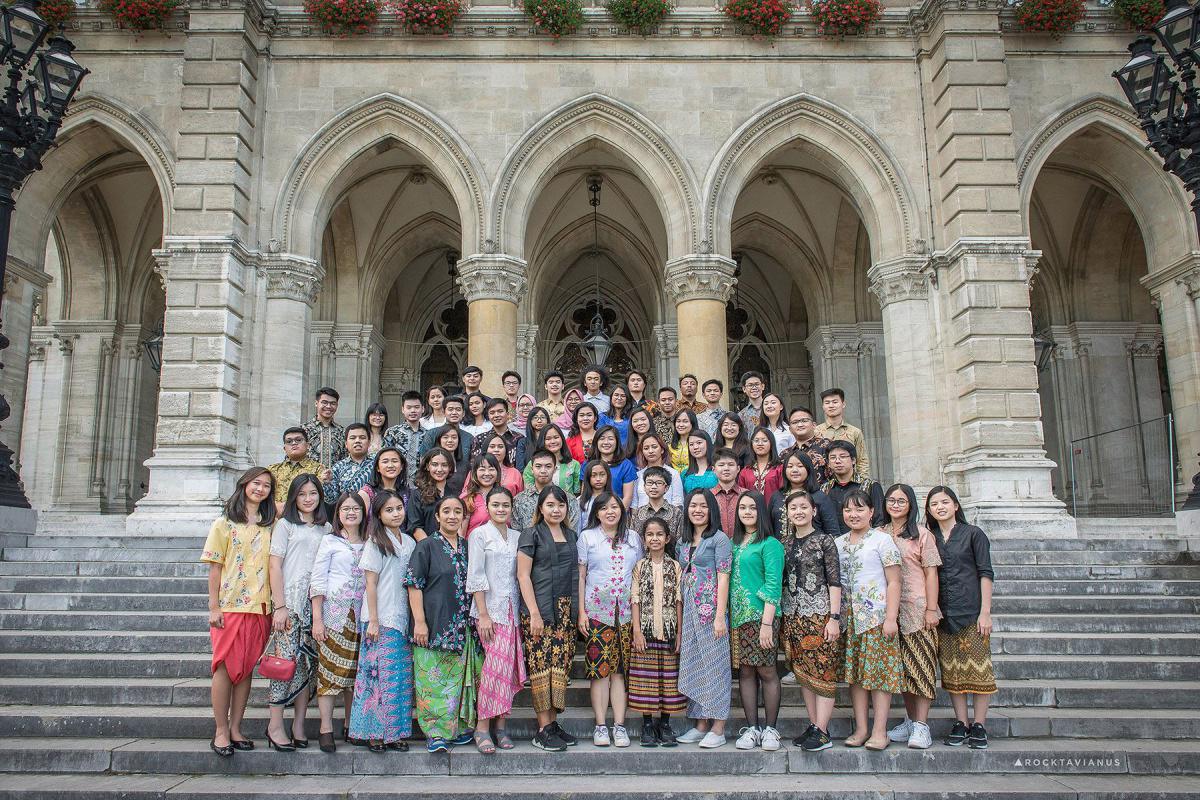 Trinity Youth Symphony Orchestra (TRUST) is a non-profit organization under the tutelage of Trinity Optima Production - one of Indonesia's leading recording labels, as part of their Corporate Social Responsibility Program and is directed by Dr. Nathania Karina as their music director and resident conductor. As a non-profit group, all funds are utilized to develop and support activities including concerts, masterclass, and participating in various festivals.ted from a community orchestra based in North Jakarta – Andante Youth Community Orchestra, established in October 2008 - the first audition was held in February 2013; attracting applicants from throughout Jakarta and its surroundings. Currently, TRUST has over 150 members consisting of Jakarta's finest young talents ranging from 10 to 35 years old and holds at least three public concerts every year. Since the very beginning, TRUST has been committed to creating a positive and fun yet intensive environment for young musicians to learn and appreciate music, as well as assist their pathway to the music industry. Each member is encouraged to enhance their skills to the fullest extent.
Unlike other orchestras, TRUST's repertoire varies from jazz, pop, rock & folk songs instead of classical, and is widely renowned for its fresh and unique program. This includes their annual signature movie soundtrack concert series entitled "The Legends" which has captivated an audience of over two thousand per concert; and "Orchestronic" a collaboration of orchestra, electronic dance music, and beatbox which gained a positive review and has been replayed in various venues in Indonesia.
Since its inauguration in October 2013, TRUST has performed frequently at various venues and events, nationally and worldwide, including the prestigious World Orchestra Festival 2019 in Vienna (Gold Medal), the Australian International Music Festival 2015 at the renowned Sydney Opera House (Silver Medal). Furthermore, TRUST is recognized as the home orchestra of the Festival Film Indonesia 2015, the annual Indonesia Orchestra & Ensemble Festival, and the International Java Jazz Festival 2015.
TRUST was invited to perform at Istana Negara in August 2019 as one of the inspiring young music talents at the Talenta Muda Bhinneka Tunggal Ika event, along with other young musicians of Indonesia, for the President of Republik Indonesia, Bapak Joko Widodo. In June 2017, TRUST performed alongside the Malaysian Philharmonic Youth Orchestra under the guidance of the Malaysian Philharmonic Orchestra at the prestigious Filharmonik Hall Petronas. Moreover, TRUST was featured at the Jakarta City Hall as part of Jakarta City's Anniversary Celebration in 2017 under the guidance of Jakarta's Governor – Bapak Djarot Syaiful Hidayat. TRUST also had the privilege to collaborate with the Siero Chamber Orchestra from Spain.