TRUST Junior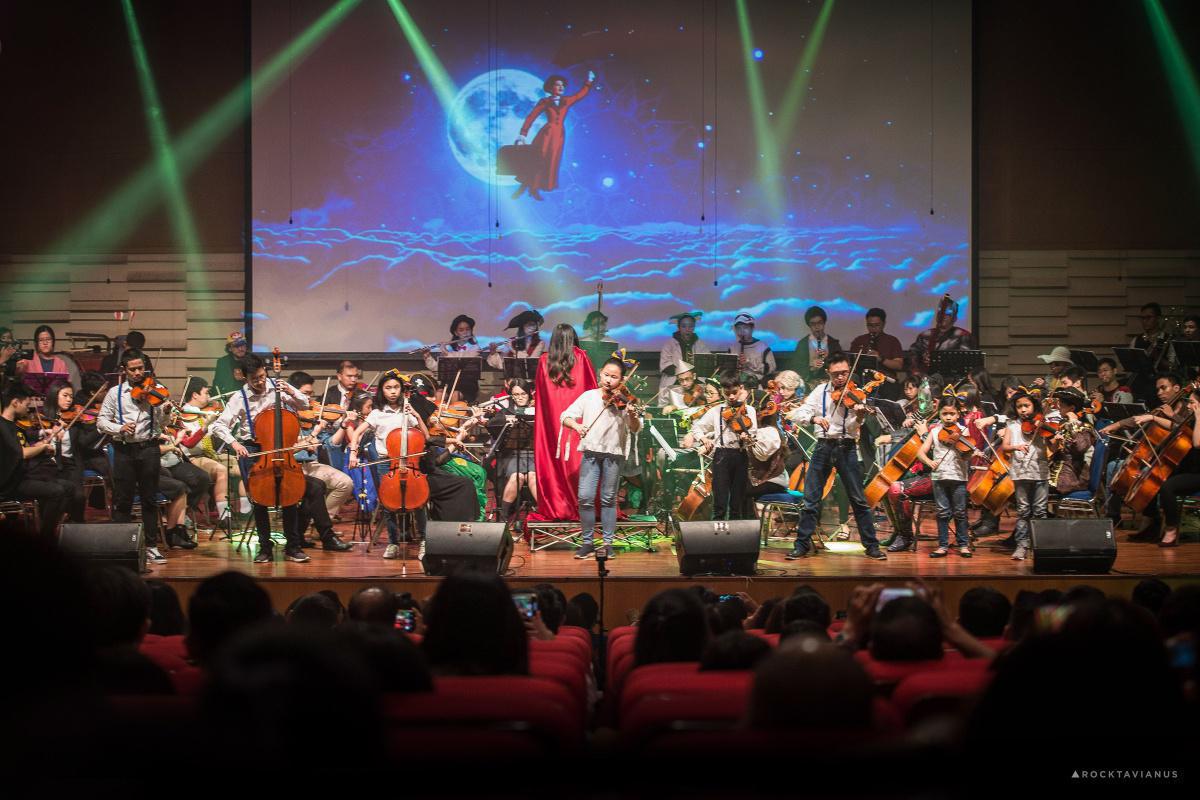 TRUST Junior Orchestra was established in July 2018 in response to the scarcity of a good community children's orchestra with emphasis on education. Its members consist of individuals of ages 7 to 20 from Jakarta and its surrounding areas with various backgrounds. The Orchestra is supervised and mentored directly by the Trinity Youth Symphony Orchestra (TRUST Orchestra).
Their first performance was at the Indonesia Orchestra Ensemble Festival 2018 as one of the featured groups and they were officially introduced to the public at The Legends 6: Animation Concert by TRUST Orchestra in November 2018. The performance and program received a good response from the audience, and the community has grown dramatically since then. They practice weekly, exploring any musical genre suitable for children, under the guidance of Danezh and directed by Dr. Nathania Karina.
Their main mission is to impact children by creating a sense of community through musical training and enrichment programs for the players and the audiences. TRUST Junior wishes to provide opportunities for its members to have a formal orchestral performance (collaboration with the TRUST senior team), an independent concert curated for young children, and various collaborations with other forms of art in various venues such as museums, libraries & public parks. In the future, TRUST Junior strives to enhance the understanding and appreciation of music within culture and arts in addition to doing more educational outreach programs in support of high-quality musical education including introducing orchestra to a wider audience, especially to young children.
Conductor: Danezh
First Violin
Anindya Miriati Hasanah
Nathalia Arlyenne Hadi Gunawan
Gayle Chiara Sugiharto
Beatrice Chelseandra
Edgar Tasno
Stefan Lakipadada Nabasa Madethen
Second Violin
Natascha Sugiarto
Jessica Olivia Ardiani
Chester Timothy Kusuma
Natania Nalini Dewanto
Bryan Lucas
Dewi Puspa Buana
Third Violin
Dennise Abigail Seiya Purba
Timothy Pratama Kustiawan
Heidi Lim
Gianna Kaleani Sentana
Danika Indriani Sumowidagdo
Feodora Inggrid Tanuwijaya
Cello
Teresa Kimiko
Marta Natalia Sie
Emma Imanadara Medali Simanungkalit
Ebigail Yosephine Pandiangan
Emmanuela Joana Maria
Sheera Seraphina Einstain Liauw
Sabrina Arifin
Soren Ethan Zunaidi
Kathleen Aurelia
Flute
Hildagardis Ananta Primarani
Samuel Nathanael Admadja
Charlotte Nathania Phoebe Seca Sondah
Marturo Kristos Kansil
Thursina Ismi Jawina
Alto Saxophone
Michael Andress Alfaro
Trumpet
Sherrina Jocelyn Chandra
Harp
Averie Adeline Ang
Bass
Bevan Pramudito
​